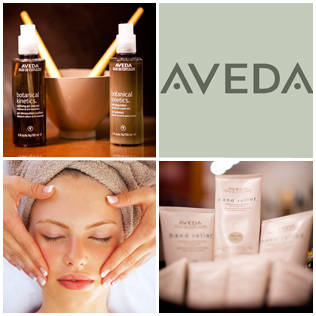 Aveda Facials
The art and science of pure flower and plant essences. Aveda spa merges the science of performance driven, plant-based skin and body care products with the art of high-touch experience to offer a comprehensive menu of facial and massage treatments that are customized based on your specific skin and body care needs. We use the Aveda Elemental to determine the appropriate service and products that are right for you. The result: a holistic spa experience that incorporates wellness and balance to generate mind and body recovery
Aveda Green Science Skin-Renewing Treatment
$125
Unique, rejuvenating manipulations enhance the high-tech plant technology of Aveda's Green Science, clinically proven to lift and firm the skin while reducing the appearance of fine lines and wrinkles.
Aveda Tourmaline Radiance Botanical Skin Resurfacing
$125
Aveda's botanical go beyond microdermabrasion and energize the look of your skin with a Botanical Skin Resurfacing treatment that helps smooth skin texture and reveals a truly radiant complexion with smoother skin radiance - all with less visible redness and irritation than a microdermabrasion procedure.
Aveda Elemental Nature Facial
$125
A customized facial based on your skin's specific needs, from dry to sensitive to oily skin.