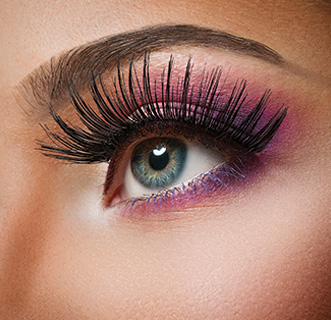 Extreme Eyelashes
Extreme Eyelashes
Applied one by one, Jean Michel Balensi's ocular artistry of eyelash extensions gives eyelids the volume and length to attract compliments or entire butterfly colonies.

Having beautiful eyes can bring attraction and create a great impression on others. Xtreme EyelashesEyelash extensions is the secret to enhancing the beauty of your eyes, giving you a naturally radiant complexion.

Imagine the attention you will receive by having brighter, youthful looking, more gorgeous eyes! You can achieve this simply by creating the illusion of longer and thicker eyelashes. Our special method of applying eyelash extensions is longer-lasting and worry-free.

You no longer need to curl your lashes or put on mascara in your daily beauty routine. These semi-permanent eyelash extensions will make your eyes appear more mesmerizing than ever!

Lashes are, in my opinion, a vital element to framing the eye. Simply curling your natural eyelashes will instantly open up your eyes and brighten your entire face. Eyelash extensions are not only for models and celebrities but also for those who want to enhance their natural beauty. Lash extensions are especially popular with Brides. They love the fact that their lashes will look fabulous from their rehearsal dinner to the end of their Honeymoon.
Xtreme Lashes at the 2010 Critics' Choice Movie Awards
Kelli Gillespie looked stunning at 2010 Critics' Choice Movie Awards with Xtreme Lashes applied by Certified Lash Stylist Jean-Michel Balensi of Balensi Spa. Jean-Michel said Kelli loved her new Xtreme Lashes and they are perfect for any red carpet event. They look amazing and feel so natural!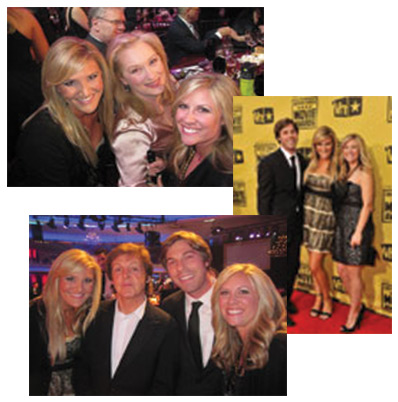 Xtreme Lashes Belle
$195 * 41-45 eyelash extensions per eye *
Belle eyelash extension will be custom designed to suit your personality and lifestyle and accentuate your own lashes with a natural look. They are applied to individual eyelashes, one lash at a time, for a natural, elegant and luscious look. Eyelash extensions are perfect for special occasions as well as for every day wear.
Xtreme Lashes Glamour
$295 * 60-70 eyelash extensions per eye *
Now you can benefit from the latest beauty trend - by having THICKER, LONGER GORGEOUS LASHES that you have always dream of - just perfect for a special occasion, holidays, or just headed out for a night on the town ... imagine waking up every morning and looking wide awake even after a late night!! It is now possible to create fuller, lashes with added volume that can look as natural or as glamorous as your wish.
Xtreme Lashes One-Hour Eyelash Refresh
$90
Touch-Up Eyelash Refresh (2 Weeks)
$50
Re-application of lashes that have grown out. This procedure takes an hour and is done every two weeks.
Xtreme Lashes Removal and Repairs
$50