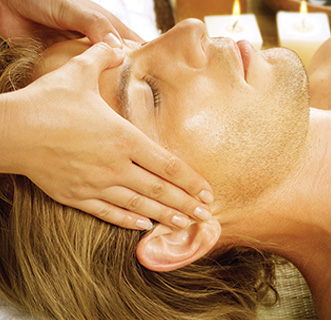 Facials
Voted for Best Facial by Spa Week in 2007,Balensi not only offers award-winning facials, but also an unbeatable selection of other spa treatments. Balensi Spa also offers a unique range of facial deeply clean, contouring facial masques & soothing facial moisturizers to deeply condition & rehydrate skin for that radiant glow.
Acne Facial Teen
$65
Deep Pore Cleansing. Extraction, a Germicidal action and treatment mask. Teaching the importance of home care!
Acne Facial Comodex
$75
The Comodex Method promotes healing of unsightly skin conditions through cellular regeneration and purification. With its innovative formula merging advanced science with the most powerful antibacterial botanical ingredients, this highly effective yet safe Acne defense solution.
Hydrating Facial
$75
A delightful and relaxing treatment that actually teaches your skin to auto-regulate its water balance and keep your skin soft and moist for hours.
Micro-Dermabrasion with Facial
$75
Microdermabrasion may be performed to decrease the appearance of superficial hyper pigmentation, photo-damage, diminish fine lines, wrinkles, and shallow acne scars. Removing the dead skin cells will aid in the penetration of skin care products by up to 50% and make-up will go on much more smoothly.
Back Facial
$85
A facial of the back utilizing the same techniques as a facial. An excellent treatment for problem skin, it includes deep cleansing, exfoliation, and a special masque that is used to replenish the skin's moisture.
Collagen Facial
$85
Relaxing facial with extractions and a papaya peeling to eliminate dead skin cells will get you ready for your collagen gel that acts as an anti-wrinkle and anti-aging. It helps to restore skin tone and improve the tissue elasticity. A great treatment of one hour.
European Facial
$85
The treatment begins with cleansing while aroma therapy steam loosens the pores following with an Enzyme Peel. To relax the muscles and revive circulation, a nourishing cream for your type of skin is used to massage the face, neck, and shoulders. Manual extraction of any impurities followed by a Swiss-formula mask. Results are immediate and long lasting.
Mimosa Champagne Facial
$85
Just like the famous brunch drink, the Mimosa Facial is a mixture of zesty orange peel (that leaves the skin clean and clear) and Champagne (antioxidant properties, capillary strengthening, rejuvenating). Your skin will be treated to a thorough cleansing and exfoliation (with a zesty orange peel natural exfoliant, a relaxing facial massage, spirits of Champagne Celebration Mask.
Vitamin C Revitalizes Skin Facial
$85
To restore radiance, this superb treatment infuses the skin with vitamin C to improve sun damage. Powerful antioxidants will establish the skins clarity and repair damage done by time and the elements. Your skin will be brighter and more radiant.
Add on Active Contour Eye
$40 in combination with any facial
The eye facial is designed to treat the condition of water retention and lines that appear around the eyes. Excellent for diminishing puffiness around the eyes.
Add on High Frequency
$10 in combination with any facial
High frequency, an ultraviolet instrument that sterilizes and increases blood flow and circulation in the skin, stimulating whilst killing bacteria. A perfect treatment for oily/acne prone skin.
Seaweed Facial
$85
It infuses the skin with a "diet" of minerals and vitamins, which eliminate impurities and toxins and leave the skin soft and hydrated. It is also good at combating acne, smooths skin for a glowing complexion and minimizes pores for a soft look.