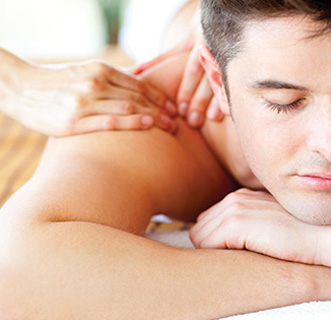 Massage Therapies
Swedish Massage
$75
A gentle massage using long flowing and kneading strokes to relax and unwind.
Hand & Foot Reflexology Massage
$85
he hands and feet have an abundance of nerve endings, which connect to every organ in the body. This treatment dissolves blocked energy and relaxes the entire body.
Combination Massage
$85
Consisting of a combination of various massage techniques, specifically designed to fit each individual's needs. Great massage for first timers.
Aromatherapy Massage
$85
Anti-stress therapy applying aromatic essential oils to massage the entire body, using long flowing movements and a pressure point technique. This promotes the release of tension, therefore, bringing an increased sense of well-being and total relaxation.
Hot Stone Therapy
$85
Heated stones are used to bring relief to tense and sore muscles. As these hot stones glide over the muscles, tensions diminish, and stress gently melts away. Providing relaxation while addressing your mental, physical, and spiritual well-being.
Prenatal Massage
$90
Prenatal massage shares many of the goals of regular massage to relax tense muscles, ease sore spots, improve circulation and mobility, and just make you feel good. But it's also tailored specifically to the needs of pregnant women and their changing bodies.
Sports Massage
$90
Sports Massage is a special form of massage and is typically used before, during, and after athletic events. The purpose of the massage is to prepare the athlete for peak performance, to drain away fatigue, to relieve swelling, to reduce muscle tension, to promote flexibility and to prevent injuries.
Deep Tissue Massage
$90
Various leverage techniques and kneading creates this firm massage. Used to eliminate knots in muscles due the prolonged stress.
Add on Arnica Massage Cream
$10
Arnica – A natural herb that is known to reduce muscle soreness, joint stiffness and inflammation.
Add-on CBD oil.
$20
Our Soothing Touch® CBD Clinical Cannabidiol™ which contains a special blend of Nut Free Lite Oil blend and cannabidiol (CBD) to deliver natural pain relief.
Bursting onto the pain relief scene, CBD oil has been proven to combat aches and pains as well as, or even better. Being a natural substance and coming without the pharmaceutical chemicals, CBD is becoming the preferred method of pain relief and anxiety relief across the country. Add CBD oil to the area of pain (1 areas) during your massage.
Add on Biofreeze Pain Relief Gel.
$10
Cold Therapy Pain Relief Gel. For a temporary relief from minor aches and pains of sore muscles & joints.
Add on Aromatherapy
$10
Aromatherapy - The Balance & Harmony of Body and Mind.
Add on Prenatal Belly Butter
$10
Cream that assert to prevent stretch marks during pregnancy.