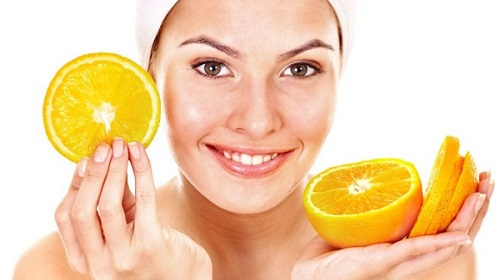 September Promo Orange Enzyme Peel with Microdermabrasion
We picked the Zesty Orange Peel as the basis for this anti-age treatment because the benefits and effects of this most essential step in a facial are absolutely miraculous. Our aromatic Zesty Orange Peel contains real orange zest a delight for the senses and skin, which has proven anti-cancer properties. It contains a large amount of Vitamin C, the key to skin brightening, collagen production, acids in the growth of cells and blood vessels, to give the skin firmness and strength to repair itself. Vitamin C is an antioxidant that slows the rate of free radical damage and helps keep the skin to get strong and healthy.
In commemorating Breast Cancer Awareness month
October Promo Eminence Organic Anti-Aging Enzyme Facial for just $95 (reg $125) Beauty is a reflection of your health and well-being. And this has always been a cornerstone of our philosophy at Balensi spa. As we all try to move forward into a new normal this October, health and well-being has become foremost in everyone's minds. In commemorating Breast Cancer Awareness month, we want to do our part in raising awareness of this issue that persists to this day. In the US, an estimated close to 300,000 new cases of invasive breast cancer are expected to be diagnosed in women this year. Help us in aiding worthy organizations like the Susan G. Komen foundation when you participate in our special promotions part of our profits donate to this cause directly. The Eminence Anti-Aging Enzyme Facial is our most popular facial. This treatment is loaded with antioxidants and will bring a new glow to your skin. One key component of this natural enzyme peel which gives this treatment it's punch! This facial is designed to be very powerful and will bring blood flow and circulation to the skin's surface (this may leave your skin pink) to aid in the rejuvenation of your skin. At Balensi Spa, we care for your beauty as much as your health and well-being. Valid from 10/01/2020 to 10/31/2020 We thank you from the bottom of our hearts for all your continued love & support. We wouldn't be here without all your loyalty ! Special for only $95 (Regularly $125)
New! Happy Spa Hour™!
NEW! HAPPY SPA HOUR Come enjoy our distinguished services at very affordable prices! - Every Wednesday & Friday from 2 to 8 pm: Happy Spa Hour Microdermabrasion Facial, Happy Spa Hour Hydrating Facial, Happy Spa Hour Teen Acne Facial. - Every Tuesday and Thursday from 2 to 8 pm: Happy Spa Hour Aromatherapy massage, Happy Spa Hour Swedish Massage, Happy Spa Hour Endermology. $60