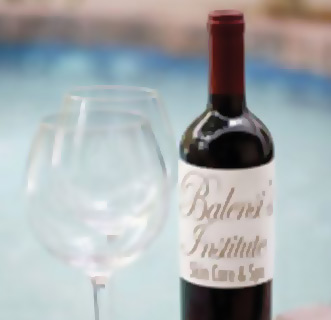 Spa Parties
Host a party at Balensi's Spa for a truly unique pampering experience...
Spa Party at Balensi's Spa in San Diego, CA. Gather with good friends, take a break from the everyday and create a memorable special event by relaxing and enjoying the tranquil surroundings and invigorating offerings at Balensi's Spa.

Whether you desire a girls night out, a bridal shower or a birthday party, a visit to the spa can be designed to indulge, invigorate, and inspire.


Saint Tropez
$225 per person
50 Minute Facial Spa Treatment.
50 Minute Massage Spa Treatment.
Sumptuous hors d'oeuvre & French Wine.
You pick the date, time, and guest list – we'll provide the oohs and aahs!
Limousine service availabe upon request - make the most out of your Spa Party!
To schedule your celebration, contact Jean-Michel Balensi at 619-476-0706 or by E-mail.
What Customers are Saying About our Spa Parties:
"I had a fantastic spa day with four of my friends at Balensi's. It exceeded my expectations!!!! The owners are simply delightful and the staff just as pleasant. We had facial, massages, and a pedicure. There were fabulous hor'deurves and fine wine to complete our most perfect day. I highly recommend this spa to anyone who loves intimate surroundings and wonderful treatments at great prices. I will never go anywhere else."
Teresa W.
San Diego, CA - 10/31/09
Minimum of 4 people and Maximum of 8 people per Spa Party.
*A standard spa gratuity will be added to all packages.