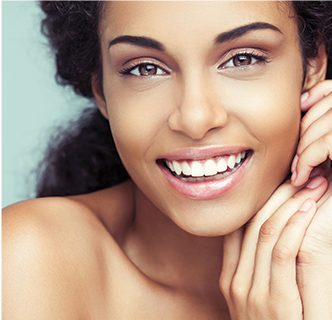 Ten Tips for Healthy Skin
Tips for Healthy Skin INFORMATION BY REFERENCE SKIN WAY
Natural Ways to Keep Skin Healthy
Keeping your skin healthy does not need to involve expensive beauty products.
Here are some tips for Healthy Skin, using natural products.
FOODS FOR HEALTHY SKIN
One of the top tips for healthy skin care is to eat healthy foods. Here are some of the best foods for healthy skin.
Foods containing Omega-3 fatty acids (eg. Tuna, mackerel, herrings and sardines)
Foods containing Vitamin A or beta-carotene (eg. Sweet potato, carrot, mango and spinach)
Foods containing zinc (e.g. Beef, peanuts, roasted pumpkin)
Fresh fruit and vegetables
Water
Tea
HYDRATION
Skin hydration is very important, especially for people with dry skin. Drinking lots of water is one way of keeping skin hydrated. Water also helps brings nutrients to the skin. It is important to avoid dehydrating drinks, like cola, coffee and alcohol. Cold weather and hot water can dry out skin, so these should be avoided as much as possible. People with dry skin should always wear a sunscreen, even during winter.
SLEEP AND SKIN REJUVENATION
Getting a good night's sleep is important for healthy skin care. As people sleep, skin rejuvenation takes place and the cells undergo a process of repair. This is important because this is the time when the skin is restored and recovers from any harm it has suffered during the day. To help skin stay healthy, you should ensure you get at least seven (preferably eight) hours of sleep a night. Make-up can interfere with the skin's rejuvenation process, so all make-up should be removed before going to bed.
NATURAL SUPPLEMENTS
Natural supplements can keep your skin looking healthy. Anti ageing supplements can help prevent signs of ageing. Natural supplements can also help fix some common problems. Here are some of the best natural and anti-ageing supplements for healthy skin
Primrose Oil
Omega-3
Vitamin A
Vitamin E
Zinc (to help heal damaged skin)
HERBS
Herbs can be useful in maintaining healthy skin and for treating problem skin. Here are some tips for herbal skin care, including tips for facial skin problems.
Aloe vera is good for all types of skin.
Dry skin. Make a facial sauna with comfrey or calendula. Drink chamomile, dandelion or peppermint tea.
Oily skin. Apply witch hazel onto the skin to absorb oil. Make a facial sauna using lemongrass and rosebuds.
Acne. Tea tree is very good for treating acne
NATURAL HERBAL CLEANSING
Herbs can also be useful in general cleansing of the skin of different types. Effective skin cleansers can be made using vegetable oils.
For a toner, use rosewater for dry skin and witch hazel for oily skin. You can also infuse herbs and use the water as a toner.
ANTI-AGING TIPS
Although many of the tips already covered can also be considered anti ageing tips, here are a few more tips to help prevent ageing of skin and wrinkles.
Avoid exposing your skin to the sun. If you need to go out in the sun, use a sunscreen and wear a hat.
Avoid exposing your skin to heat (this includes hot water).
Learn to relax your face.
Quit smoking.
HEALTHY SKIN
By following the skin care tips, the tips for healthy skin and the anti-ageing tips outlined in this article, your skin will feel great and look healthy.